We are pioneering the development of a completely new class of drugs based on the messenger RNA (mRNA). The basic principle is the use of this molecule as a data carrier for information, with the help of which the body itself can produce its own active substances to combat various diseases.
It all began with an unexpected discovery. CureVac's founder, Dr. Ingmar Hoerr (a doctoral student at the time), discovered that when it was administered directly into tissue, the historically unstable biomolecule mRNA could be used as a therapeutic vaccine or agent after optimization—no complicated reformulations or molecular packaging needed.
With a single discovery, CureVac opened the world up to the potential of mRNA to treat diseases and create vaccines. Officially founded in 2000, CureVac is the world's first company to successfully harness mRNA for medical purposes—because we saw opportunities where others saw obstacles. Today, we're more than 600 passionate people strong, each one committed to using the clinical potential of our proprietary mRNA technology to provide tailored solutions for those with the greatest medical needs.
© Riproduzione riservata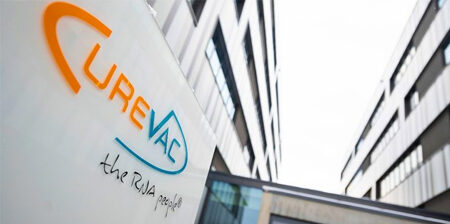 L'azienda di biotecnologie di Tubinga, in Germania, spera di avere l'approvazione dell'Ema entro giugno. Ci sarà una rete europea di...