EOS is the global technology leader for industrial 3D printing of metals and polymers. Founded in 1989, the independent company is a pioneer and innovator for holistic solutions in additive manufacturing. Everything EOS does is founded on the cornerstones of corporate responsibility and sustainability, both inward- and outward-facing. Whereby EOS embraces a deep commitment to customers and their needs.
Like no other company, EOS is mastering the interaction of laser and powder material. Additionally, EOS provides all essential elements for industrial 3D printing. System, material and process parameters are intelligently harmonized to ensure a reliable high quality of parts and thus facilitating a decisive competitive edge. Furthermore customers benefit from deep technical expertise in global service, applications engineering and consultancy.
This complex technology has the potential to fundamentally change the industrial value chain and make a massive impact on the production scenarios of the future. Design freedom, customization, sustainability, rapid product developments, and the accompanying cost advantages are generating the impulses for the flexible manufacturing processes of the present day.
Component adaptations are both digitally and physically easy to implement, right from the product development stage – simply by adjusting the 3D data. Development cycles are therefore reduced to a minimum and sustainable product innovations can be rapidly implemented at lower cost. Comprehensive functional integrations such as springs or hinge joints can be directly designed into the component. Complicated structures can be created without the need for tools and subcomponents can be reduced to a minimum.
EOS industrial 3D printing systems make it possible to react quickly to the changing requirements of volatile markets and cater to trends such as the increasing customization of end products. Additive Manufacturing technology makes these parts reproducible and an increasing number of versions become economically viable.
3D printing is an essential part of Industry 4.0, i.e. the buzzword that describes technology and production in the era of the digital revolution. Like every industrial revolution, the fourth stage is also causing job profiles to change. Whether 3D printing, robotics, Artificial Intelligence, or technology convergence – the increasingly interconnected digital world is opening up new opportunities, changing the existing, and creating the new. The cutting out of various intermediate stages and the shift from physical manpower to digital processes is having a long-term influence on the structures and working conditions of the future.
Click here for more information
© Riproduzione riservata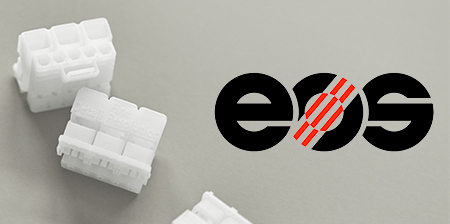 La tecnologia FDR basata su polimeri per superfici molto sottili e componenti estremamente delicati aprirà...