WEBINAR: #INVESTIREINSUDAFRICA2019
Water, an Essential Resource to Protect: Opportunities for Co-operation between South Africa and Italy
22 February 2019 – 10:00 a.m. (11 a.m. South Africa time)
Africa is faced with a challenge of increased water demand due to developmental needs whilst the amount of water remains the same. If water resources are not well managed, protected, conserved and developed in a sustainable manner, water crises can occur.
In his 2018 State of the Nation Address, the President of the Republic of South Africa, Cyril Ramaphosa, called on the country to use water sparingly as South Africa is a water-scarce country that relies on this vital resource to realise its development aspirations. Water and Sanitation Minister, Gugile Nkwinti, announced bold plans to turn around the Department of Water and Sanitation (DWS) and accelerate service delivery. Five provinces in South Africa have been declared drought disaster areas, prompting experts to urge people to become water wise and to use water carefully.
A growing interest in this sector is being noted as well as an increased awareness and need for exhibitions such as The Water Show in Johannesburg, South Africa, and RemTechExpo in Ferrara, Italy, to seek opportunities for partnership and co-operation sharing knowledge and experiences and creating platforms in which the respective public and private sector communities of both countries can meet.
The Water Show brings together the brightest and most innovative minds that are shaping the way we improve the delivery of water infrastructure and meet growing demand across Africa.
The conference provides first-hand knowledge on upcoming projects, investment opportunities across the continent and innovations that will help utilities to deliver water. The next edition will take place at the Sandton Convention Centre in Johannesburg, South Africa, between 26-27 March, 2019 (http://www.terrapinn.com/exhibition/water-africa/index.stm).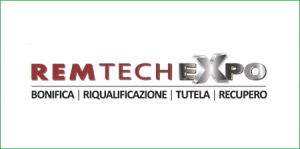 RemTechExpo is a permanent, international event in Ferrara dedicated to reclamation of contaminated sites, environmental and natural hazards, safety, maintenance and upgrading of the territory. The segment "Coast" (http://www.remtechexpo.com/index.php/en/description/general-description/coast) is dedicated to coastal zones, sea management and protection, Coastal Engineering and Smart Ports. The show will take place at Ferrara Fiere Congressi between 18-20 September, 2019.
South Africa and Italy have signed an agreement to promote co-operation on water management and governance, as well as skills and research development. The agreement fosters joint projects and initiatives, sharing of best practices and knowledge to contribute to solving the realities of climate change.
The Webinar will highlight opportunities for public and private sector initiatives within this framework.
The language of this Webinar is English without translation
© Riproduzione riservata