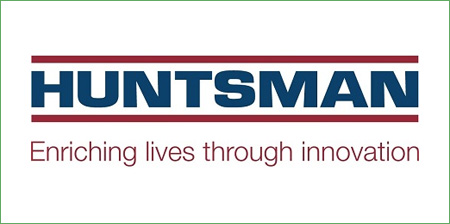 Huntsman brings together the best from its Advanced Materials and Performance Products divisions to showcase a wide range of superior products at ChinaCoat 2017, under the theme of "Reaching Out to Infinite Possibilities". As one of the world's leading chemical solutions providers, Huntsman will display its latest technologies and products at booth E29-34, Hall W2. In addition, Huntsman experts will be available to discuss technical and industry challenges, presenting how Huntsman supports formulators to make high performance, eco-friendly coatings.
Huntsman Advanced Materials' ARA®Cool portfolio will make its first appearance at ChinaCoat this year through an on-site ice sculpture. Designed to speed up cure process between 0°C and 10°C, ARA®Cool products enable coating formulators to break new ground in anti-corrosion and protective paints. This new product series is suitable for oil and gas, marine, transportation and industrial maintenance applications. ARA®Cool products meet the challenging regulatory requirements and end-users can work efficiently even under harsh conditions. "Huntsman ARA®Cool product range brings together low temperature curing, long pot life and low VOC (volatile organic compound) emissions in a single curing agent, allowing end users to save on time and cost. We expect the market will welcome the efficiencies this new Huntsman product series offers," said Thierry Perchet, Marketing Director APAC, Huntsman Advanced Materials.
Huntsman Advanced Materials will also showcase ARALDITE® epoxy resin and ARADUR® epoxy curing agent, the waterborne epoxy systems for coatings that offer very low VOC and minimized odor. Huntsman's high-performance waterborne epoxy systems enable formulators to get the highest performance from epoxy, while adhering to environmental regulations.
Consumers are becoming more environmentally conscious, making sustainable development an important trend worldwide, and resulting in stricter industry regulations. Huntsman is a pioneering innovator in the chemical industry with a range of coating technologies that benefit our customers, consumers and planet as a whole.
With the industry moving to low VOC, water-based and high solid products, Huntsman Performance Products is zeroing in on JEFFAMINE® monoamines (M series), which is used to modify epoxy resins by introducing hydrophilicity to the epoxy backbone together with a reactive amine group. "JEFFAMINE® M series provides a new, simpler emulsified method, increasing emulsion stability, improving flexibility, and meeting VOC compliance," said Steve Marangos, Marketing Director APAC, Huntsman Performance Products, adding, "As one of the world's largest amine producers, we have strong molecular design capability. Our range of JEFFAMINE® products offers the world's most extensive selection of polyetheramines, many of which are unavailable elsewhere."
The JEFFAMINE® polyetheramine family consists of monoamines (M series), diamines (D series) and triamines (T series) products, all based on core polyether backbone structure. JEFFAMINE® polyetheramine is widely used in decorative coatings, industrial flooring, adhesives, and composites, providing benefits such as low-color, low-viscosity and highly flexible toughness to suit different applications. The full range of these products will be presented at ChinaCoat 2017.
Two Huntsman marketing & technical experts will deliver presentations introducing properties of Huntsman's coating solutions during the event. Please find the details below:
Huntsman Advanced Materials
Title: The Application of New Low Temperature Curing Agents in Epoxy Coatings
Speaker: Martin Gerlitz (Marketing Manager EMEA, Coating & Electrical)
Date: 16 November 2017, Thursday
Time: 11:30am – 12:20pm
Venue: Meeting Room No. M3, Hall W2
Huntsman Performance Products
Title: JEFFAMINE® Polyetheramine in Epoxy Emulsification
Speaker: Dr Jiang Wanchao (Technical Manager, APAC)
Date: 16 November 2017, Thursday
Time: 2.30pm – to 3:20pm
Venue: Meeting Room No. M3, Hall W2
Source Huntsman Advanced Materials
© Riproduzione riservata