Italmatch is a leading innovative Chemical Group, specialized in Performance Additives for the Lubricant, Plastics, Water & Oil markets. We have a wide range of Specialty Chemicals to satisfy most demanding applications, including Personal Care.
Today Italmatch is a Global Specialty Chemical Group, with leadership in Lubricant, Water & Oil, Detergents, Plastics Additives, Markets and Technology leadership in Phosphorus Derivatives (both Organic and Inorganic), Polymers, Esters and Chlorides, from Synthetic to fully natural products.
Six manufacturing plants are located in Europe (Italy, Spain, Germany and UK), four in Asia Pacific (China and Japan), one in USA.
The Company has a global coverage with own subsidiaries in Belgium, Poland, USA, Japan, Singapore and China.
Italmatch has a long term view and approach in relation to both Customers and Suppliers, and has its strength in commitment and capability to deliver the most demanding technical or logistic tasks, often in conjunction with its major Partners.
Italmatch key Customers are global multinationals, leader in Lubricants, Detergents, Oil & Gas, Engineering Thermoplastics and Agrochemicals.
Careful environmental concern stands to witness the Company long term commitment to the market, as the technologically advanced systems adopted in its plants stand to prove, with particular respect to the optimisation of environmental impact and increased safety. For these reasons all Company sites have ISO 14001:2004 Environmental Certification, and are operating according to both an Environmental Management System as well as a Safety Management System, both subject to periodical revisions and audits.
While ITALMATCH CHEMICALS regards the EU as its domestic market, the Company has a long and established tradition of exporting world wide. Thanks to its network Subsidiaries, supported by local, experienced agents or distributors based in the Mediterranean region, the Middle East, North and South America, C.I.S., South Africa and most Far East countries, over 85% of ITALMATCH CHEMICALS turnover is generated by export.
The wide market sectors already encompassed by Italmatch Chemicals are destined to expand even more thanks to its ambition of growth. The ability to combine the reliability of tradition with the opportunities offered by sustainable technology, implemented by an expert and dynamic management, results in Italmatch Chemical's unparalleled creativity, competence and Customers satisfaction. By focusing on today's dynamic world of specialty chemicals and its expanding horizons, Italmatch Chemicals offers advanced and effective solutions.
© Riproduzione riservata
L'acquisizione rafforza la presenza di Italmatch Chemicals Group nei settorioil &gas ed energie rinnovabili in Medio Oriente, Mare del Nord...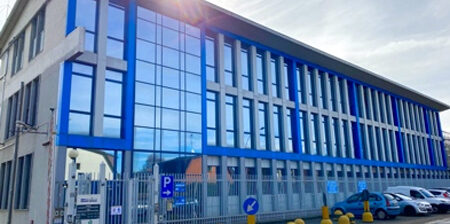 Nello stabilimento di Arese saranno avviati impianti per la cogenerazione e la generazione di vapore realizzati da...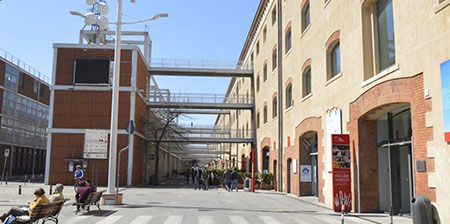 Italmatch Chemicals ha inaugurato la nuova sede di Genova, ubicata nell'area dei Magazzini del Cotone nel Porto Antico